Filled up with the wrong fuel?
Date posted: December 4, 2012
Lack of concentration can easily lead to filling your car up with the wrong fuel and, although it's a simple mistake to make, it can be a very costly one too! According to new research*, around 300,000 drivers filled up their vehicle with the wrong fuel last year. But what should you do if this happens to you?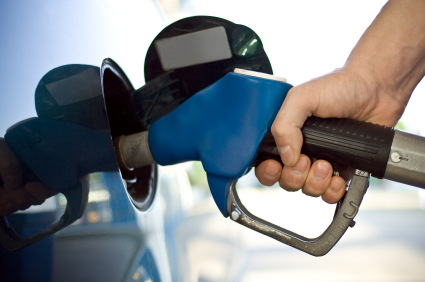 Putting petrol into a diesel car is a common mistake to make, especially because a petrol pump nozzle is smaller than a Diesel pump nozzle and therefore slots into the fuel tank very easily – all it takes is a simple lack of concentration before realising that your tank is getting filled with the wrong fuel by the second! If you're in a rush to or from work then you're also more prone to make this type of mistake.
What's more, with an ever-growing number of households owning multiple cars which use different fuel types, there's no wonder this type of accident is becoming even more common.
Why is it such an expensive mistake to make?
If you don't have misfuelling cover on your car insurance policy and you load up your tank with the wrong fuel then you'll need to pay to get the tank drained and cleaned. This can prove to be very costly, especially if you drive off with the incorrect fuel, as this will damage your engine and will result in an even heftier bill to get your engine repaired.
What should you do if this happens to you?
If you realise you've filled your vehicle up with the wrong fuel then do not switch on the engine or even put the key in the ignition. Doing so will contaminate the fuel system and damage the engine. Once the fuel is pumped around the engine it will cause major problems and can even cause your vehicle to stop working altogether.
Instead, put the car into neutral and ask for some help to push it into a safe place, away from moving vehicles.
Sorting this mistake out all by yourself is also very time-consuming and frustrating, especially when you have somewhere to be. Save yourself the hassle (and the money) of fixing this mistake by adding Rescuemycar's Misfuelling Cover to your car insurance policy. Call us today to find out more.
Rescuemycar's Car Insurance Policies
If you're looking for car insurance that's affordable, hassle-free and brings you a great range of benefits, you're in the right place!
Get a car insurance quote online today or call our specialist car insurance quote team on 0845 20 34 700.
*Research by Halfords Autocentres.