Motorists advised to make a 'pre-Christmas pit stop' to avoid car breakdown
Date posted: December 4, 2012
UK motorists are being advised to make a 'pre-Christmas pit stop' to avoid unwanted car breakdown during the holiday season.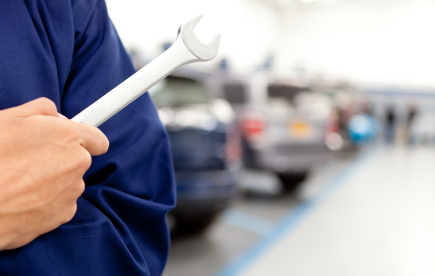 Experts from the Institute of the Motor Industry (IMI) have said that it's a good idea for motorists to seek professional help to give their vehicle the once over, in order to ensure it will be able to handle even the worst of Britain's winter weather.
Sarah Sillars, chief executive of IMI said: "With millions of us planning trips to visit family and friends, plus often limited or disrupted services on public transport, the roads are notoriously busy at Christmas.
"The last thing people want is for their car to let them down, so it's definitely worth making sure everything is working properly before the holidays begin."
The IMI suggests that your vehicle's logbook is a good place to start, so that you can figure out exactly when its service is due.
"It sounds so obvious, but we surveyed more than 1,000 motorists and found that 52% didn't know the date for their next scheduled service," said Sarah.
"Even if yours isn't due, it's still a good idea to have a winter safety check of essentials such as tyres, brakes and fluid levels and many garages do this free of charge."
Breaking down is a nightmare at the best of times, not just during the busy holiday season, which is why it's definitely worth seeking the help from a trusty technician to carry out any work on your vehicle which may be needed in order to avoid car breakdown.
However, it's important that you are always prepared for the worst and, should you breakdown, you may feel at ease to know that Rescuemycar offer reliable and cheap breakdown cover and can offer a reliable service 24 hours a day, 365 days a year.
In the unfortunate event of breaking down, whether you're at the roadside or on a busy motorway, it's assuring to know that you've got some form of breakdown cover so that you can be rescued quickly and efficiently, without having to fork out money for hefty towing fees.
As one of the UKs largest network of breakdown specialists, Rescuemycar are dedicated to providing members with a range of high quality products and services at competitive prices. Our cover starts from just £17.90 and can be tailored to suit your individual circumstances.
We also offer European breakdown cover; both annual and short period, so if you're travelling abroad via car this Christmas then we've got your covered there too!